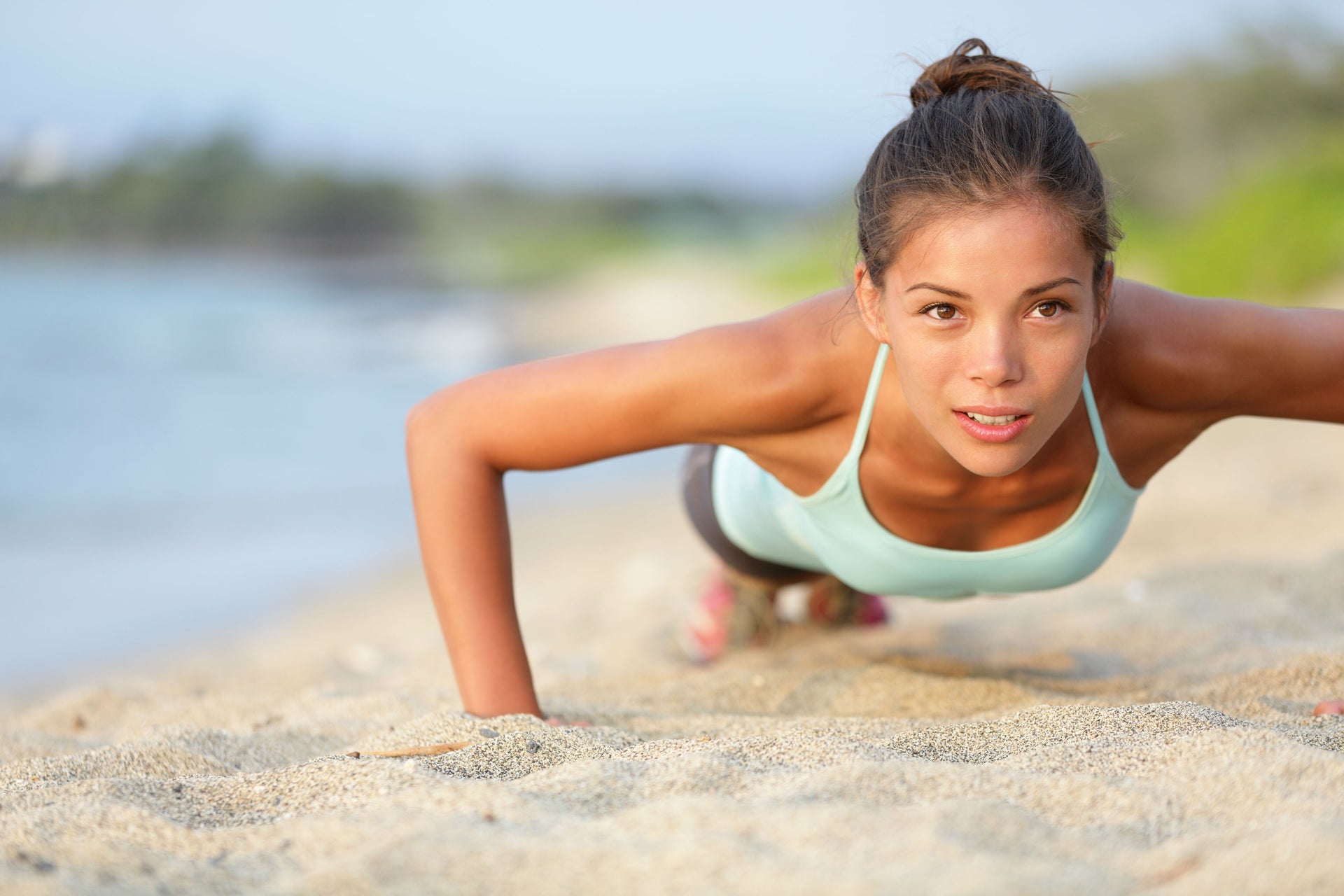 THE ULTIMATE 10-MINUTE FULL-BODY WORKOUT
Not everyone can afford 30+ minutes to work out or hit the gym 3-5 times per week…
Are you short on time but want to increase your fitness level?
Or do you just find it difficult to create a workout habit due to a busy schedule?
A 10-minute full-body workout is a good way to do something good for yourself and experience health benefits at the same time.
Benefits of the 10-Minute Ultimate Workout:
Improves cardiorespiratory fitness

Activates all major muscle groups

Elevates your heart rate and helps burn more calories

Boosts brain function 
HOW TO DO THE WORKOUT
Do each exercise at a 50/10 interval (50 seconds intense effort, 10 seconds rest)

Repeat for 

2 rounds total
Important:

 For best results keep the intensity high – give it all you've got and go as fast as you can while maintaining good form!
BEGINNERS:
Do 30 seconds of exercise followed by 30 seconds rest

Choose the easier workout variations, suggested after each video
10-MINUTE FULL-BODY WORKOUT EXERCISES
1. FLAT OUT BURPEES
Burpees are the go-to exercise for a quick, intense workout.
Beginners modification: 4-Count Burpees
2. SKIER ABS
Work your abs (including obliques!) while keeping the heart rate high through jumps!
Beginners modification: High Plank Leg Lifts
3. TOUCHDOWN LUNGES
Touchdown Lunges will make your quads burn in a matter of seconds!
Beginners modification: Backward Lunges
4. PUSH-UP SHOULDER TAPS
Works your upper body strength and balance.
Beginners modification: Knee Push-ups
5. 180 JUMP SQUATS
Finish the round with another leg burner, the 180 Jump Squats.
Beginners modification: 180 Jumps
Useful tip:
If a lack of time is stopping you from creating a workout routine, a 10-minute workout will help you get rid of the mental "hurdle" of excuses. Why not try to squeeze in 2-4 short workouts per week? After only 2 weeks of workouts you could be hooked on the post-workout feeling and ready to consider making room for longer workout sessions in your schedule! 
Blog resource provided by
https://www.runtastic.com/blog/en/10-minute-full-body-workout/
0 comments